Synergy
IT Project Management & Deployment
The inspiration behind technology projects.
Designing and developing the right technology and configuration are key. We prepare with vital business data that informs your technology investment; plan by assessing your entity's readiness for the solution; design with detailed specs; implement to deploy the new technology; operate to ensure day-to-day network health; and optimize with continuing improvements.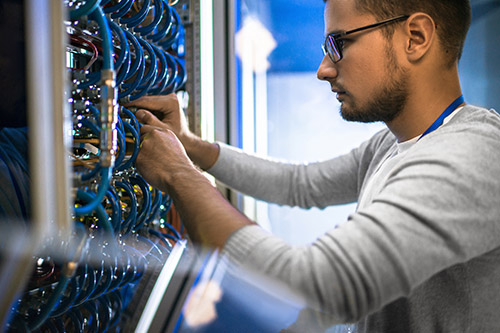 Augmenting our security efforts, during our assessment we perform External and Internal Penetration Testing as well as assessments for Web Application Penetration, Vulnerability, and Cybersecurity Maturity. Because we understand what matters most: your security.
From performance to security, for applications, systems and networks, we deliver tangible progress — communicated with clarity — through every phase of your project.
We offer an in-depth range of customized solutions, from converged network solutions to enterprise systems and complete data center architecture.